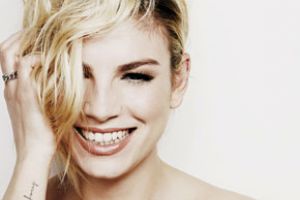 After the success of the last tour arenas and the announcement that she will represent Italy in the Eurovision Song Contest 2014 is back by popular demand EMMA live this summer with 6 special concerts "EMMA LIMITED EDITION"!

In July EMMA will tread the stages of some of the most beautiful locations and prestigious in Italy , the Arena di Verona , the Teatro Antico in Taormina (Messina) and the Arena Flegrea Naples , will be the focus of two of the most important festivals the summer landscape , the Lucca Summer Festival and the Festival of Padua Hydrogen - Piazzola Sul Brenta , and will return to sing in his Puglia after two years with a concert in the port of Gallipoli (Lecce).

"My city" is a song written entirely by her and contained in the special version of the album, "BACK Vs. BACK"